Custom Vehicle Graphics & Wraps bring thousands of impressions to you, your brand, or business, and are nearly impossible not to notice when on the road. Bring more impressions to you or your brand by adding a custom graphic vinyl wrap to your vehicle or fleet of vehicles!
Not looking to promote your business, but looking to set your ride apart from the rest of the pack? Look no further! With a graphic vinyl wrap you can totally customize the look of your vehicle. Style your auto by decorating it with full color, high resolution vinyl graphic wrap. Let the experts at MidCoast Customs, custom design a wrap for your car, truck, van, SUV or boat. Our graphic design artists will assist with the setup and design of your vehicle's graphics. Our 3M Preferred Graphic Installers will then install the wrap to ensure proper placement and fit for the overall  desired look.
Vinyl Graphic Wraps | 3M Preferred Installers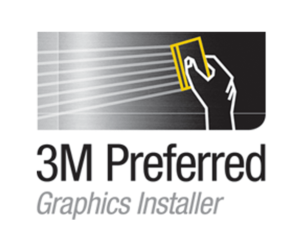 Our custom graphic wraps are printed on 3M vinyl films that are engineered to last through the toughest of elements while protecting your vehicle's original paint from the sun and erosion of every day driving! As 3M Preferred Graphic Installers, we guarantee a job done right. Not all installers understand the contours of a vehicle and the best practices to ensure a long lasting wrap. MidCoast Customs not only understands that each automobile is different, but guarantees a job done right the first time.
If you're looking for a custom graphic wrap for your car, truck, boat or fleet of vehicles, look no further. Our vinyl wrap shop is located in Machesney Park and we serve all surrounding areas. We also have a shop location in Florida and offer Nationwide fleet service. We have plenty of service and style options to choose from. Give us a call today or come by our shop and see our work for yourself!
Custom Vinyl Graphic Wraps
3M Preferred Graphic Installers